Pasadena Area Probate Lawyer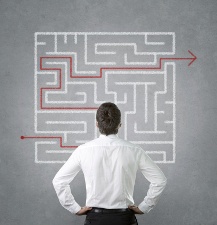 Losing a loved one is one of the most traumatic events someone can experience. Being forced to manage complex legal issues such as asset distribution while attempting to manage grief only makes the situation more painful. When someone passes away in California without a comprehensive estate plan, their surviving relatives must undergo probate, a court-supervised process for organizing the estate and making distributions to heirs and beneficiaries. Probate is rarely quick or easy, yet it is often necessary to sort out the estate, and most families spend thousands of dollars and at least a year navigating this process.
At the California law firm of Robert G. Petrovich, Attorney at Law, we understand that probate can be overwhelming, especially during a time of mourning. If you are named as executor or administrator of an estate, we can shoulder the legal burdens of the probate process. Drawing on more than 35 years of experience, our firm can help you understand your role and responsibilities, answer any questions you may have, and assist you with all the technical aspects of estate administration.
What Is the Difference Between a Probate Lawyer and an Estate Lawyer?
Pasadena probate attorneys and estate planning attorneys both help clients manage estates, but their services focus on different aspects of this process. Probate lawyers assist families with understanding the probate process and administrating the estate of a loved one who has passed away. They can represent beneficiaries, relatives, and anyone else with an interest in an estate, but they typically work with executors and administrators. An estate planning lawyer works with clients to develop a detailed plan that protects their legacy and helps their families avoid probate.
Having one Pasadena probate attorney that can handle all these responsibilities is the easiest and most effective way to arrange all legal, financial, and medical affairs for an uncertain future. From creating comprehensive estate plans to supporting clients during the probate process, Robert G. Petrovich can handle every aspect of Pasadena estate administration to make the distribution of assets as quick and seamless as possible.
What Does Probate Entail?
Probate typically involves numerous steps and detailed legal obligations. The personal representative of the estate is referred to as an executor if the decedent leaves behind a will. If the will cannot be located, fails to designate an executor, or a disagreement arises about who should serve in this role, a family member typically volunteers for this position. The probate court then appoints them as administrator of the estate and gives them the legal authority to handle estate matters. Whether they are an executor or administrator, this individual has a fiduciary duty to the estate. This means they must comply with the state's legal requirements, follow the decedent's wishes for managing the estate, communicate with all involved parties, and act in the best interests of the estate and its beneficiaries.
In general, the executor or administrator is responsible for:
Determining the existence of a will and locating it
Submitting the will to probate court to prove its validity and initiate probate
Formally notifying all beneficiaries of their interest in the estate
Gathering all estate assets, appraising them, and preparing a detailed inventory
Filing this inventory in the court within the required deadline
Safeguarding assets against damage, theft, or depreciation
Setting up a bank account for the estate
Paying any expenses necessary for maintaining the assets
Identifying creditors and paying valid claims out of the estate
Preparing and filing the decedent's final income tax return
Paying income taxes, estate taxes, and any other due taxes
Keeping records of all transactions
Managing any other financial obligations for the estate
Submitting a detailed accounting of the estate to probate court
Distributing assets to beneficiaries according to the will
Failure to perform these tasks is considered a breach of fiduciary duty and can make the representative personally liable for any damages that result, including losses to the estate itself and losses incurred by beneficiaries. Given the strong emotions involved in probate, disputes sometimes erupt regarding the wishes and goals of the person who passed away. When family members or other individuals feel slighted by the will, they can contest its terms, claim that the decedent was not in sound mind, or argue the executor is acting in self-interest. Our firm handles probate litigation as well as Pasadena distribution of assets, so we can design a solution that respects the decedent's wishes and works for all parties.
How Can I Avoid Probate?
Creating end-of-life plans is never an exciting prospect, so many people recognize the importance of such preparation but neglect to follow through for a variety of reasons. Getting one's financial affairs for the future seems complicated, expensive, and time-consuming, primarily because it doesn't feel urgent. Unfortunately, it's impossible to predict when an emergency will arise, and failure to take these steps now can have far-reaching effects on an entire family. Probate should be avoided when possible, and this starts with an estate plan.
Drafting a will in California serves as a great starting point, but still involves going to probate court to confirm the legal validity of the document, initiate a probate case, and carry out the decedent's instructions for the management of their estate. Without a will, no legal evidence exists of the decedent's wishes, so the estate becomes subject to intestate succession laws. Probate judges must distribute assets according to these laws, regardless of whether this reflects the decedent's wishes. In these cases, probate takes longer, costs more, and rarely leads to the optimal outcome for families.
What Should My Estate Plan Include?
We can help you avoid the costly financial and emotional toll of probate with a complete estate plan, including a will, a living will, durable powers of attorney, and a trust. A will names beneficiaries, designates an executor, outlines instructions for assets, and appoints a guardian for minor children. If you become incapacitated, a financial durable power of attorney grants an agent the power to make financial decisions on your behalf, a medical durable power of attorney grants the power to make healthcare decisions, and a living trust outlines your instructions for care. Setting up trusts to hold your assets allows your loved ones to avoid probate by selecting a trustee to administer these assets.
Schedule A Consultation With A Pasadena Probate Lawyer Today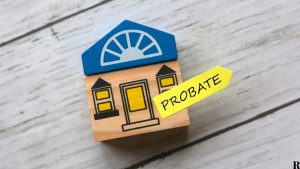 Whether you are facing probate or complex estate planning decisions, Pasadena probate attorney Robert Petrovich can help. If you are an estate executor confused about your role or a family member with concerns about a loved one's estate, we can assist you in navigating the probate process. If you are interested in protecting your own assets, we can help you analyze your options and implement a solid estate plan to accomplish your goals. Our well-established estate planning practice has represented generations of clients, and we are ready to serve you. Call 626-792-5955 (*must dial 1 plus 626 area code) or contact us online to schedule a private consultation.