Pasadena Area Trusts Attorney
A trust is a legally binding agreement that allows a third party to control and distribute an estate's assets. Despite many negative views associated with them, trusts offer a fantastic method to protect assets and provide for loved ones in the future. Trusts are not just for millionaires. They are important estate planning tools that can be immensely valuable for people from diverse walks of life.
The primary goal of a trust is to avoid the extraordinary expense, delay and hassle associated with the probate process. All wills are subject to probate. Trusts, however, are administered privately by a trustee of your choosing — not the probate court. A carefully drafted trust can help you direct your resources toward a more meaningful purpose than court expenses and attorney fees. Indeed, the cost of getting a well-crafted trust is miniscule compared to the extraordinary expense of a probate proceeding.
Though there are many different types of trusts available, they can all be categorized into one of two primary classifications.
Revocable Trusts are often referred to as living trusts. These agreements are flexible and can be dissolved at any time but are often subject to estate taxes. Some individuals prefer a revocable trust because they are able to retain control over it while they are living. They can also name a trustee to manage it if they are no longer able to make decisions for themselves.
Irrevocable Trusts are typically created for the benefit of others, such as children or grandchildren. These agreements cannot be altered and must be controlled by a third party. Most irrevocable trusts are intended to retain assets until the creator's death and are not subject to estate tax or probate.
What Can A Trust Offer?
Trusts can offer peace of mind and confidence where assets are concerned, but they can be difficult to navigate alone. An experienced Pasadena trust attorney can help. At the law firm of Robert G. Petrovich, Attorney at Law, near Pasadena, our trusts and estates lawyer is well-versed in all types of trusts. We can help you determine the right choice for your situation.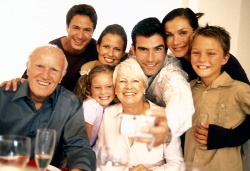 Depending on your circumstances, you may wish to consider:
A living trust: Also called a revocable trust, this form of trust is among the most common. It can help you avoid probate, minimize taxes and implement your wishes.
A life insurance trust: For clients in certain situations, steep estate taxes are unavoidable. However, you can prepare well in advance by setting up a separate trust to help cover them.
A special needs trust: If you have a child or loved one with special needs, a trust is essential for making sure he or she receives needed care without depleting his or her estate.
You can carefully tailor any of these trusts to reflect your specific wishes — even incorporating certain incentives or contingencies clauses to have a lasting influence well beyond your lifetime.
Trusts are efficient, cost-effective and confidential. They allow you to create a legacy as unique as your life.
We Can Help You Make Wise, Informed Decisions with Pasadena Estate Planning
Analyzing the many available estate planning options can be overwhelming. You may be bombarded with advice from well-meaning friends and relatives. To truly maximize the value of your estate planning opportunities, it is essential to seek advice from a legal professional.
We have provided trusted estate planning guidance for multiple generations of clients. You can work collaboratively with us to develop a thorough plan that is carefully tailored to fit your needs, benefiting from Bob Petrovich's time-tested knowledge and 35-plus years of experience.
Take the first step by calling our office in San Marino, California, at 626-792-5955 (*must dial 1 plus 626 area code) for a private consultation. You can also send us an email.