Pasadena Regulatory Compliance Lawyer
As the business world continues to grow, so do regulations and laws on those businesses. Whether you are an individual or a business, meeting the requirements for regulations is essential to maintain your company. Failure to follow regulations in Pasadena, CA can lead to investigations and enforcement that can harm your employees and reputation and cause legal issues. The impact of non-compliance can severely impact your company's income and entire existence. Therefore, the most effective way to prevent losses from regulation and compliance is to create systems that lower your risk of going outside of regulation.
Following compliance and regulation is important, but it can be difficult to put sufficient time behind creating these systems when you're already busy running a company. Regulatory compliance attorneys can help you determine the best processes and frameworks for limiting liability and exposure.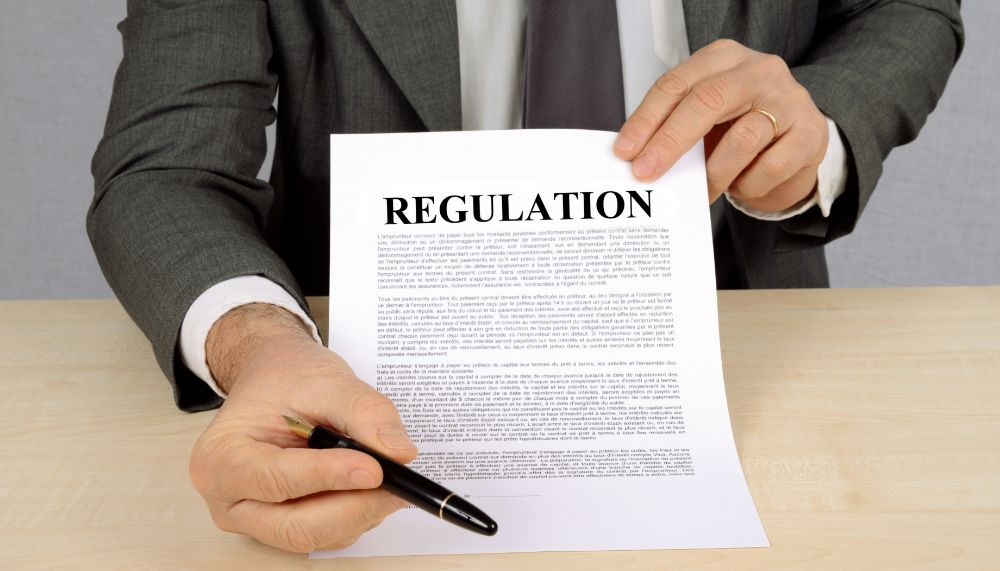 Robert G. Petrovich, Attorney at Law: Your Attorneys for Regulatory and Compliance Matters
It's essential that the Pasadena regulatory compliance attorney you work with has experience with and understanding of your industry, how it functions, and how to best protect you, your employees, your customers, your stakeholders, and your business.
At Robert G. Petrovich, Attorney at Law, our experienced business attorneys can counsel you on the requirements in your industry for regulation and law and help you create a system to follow them. We have experience with many industries of business. Our compliance lawyers can also represent you against investigations or violations if necessary, bringing your aggressive defense.
What Does a Regulatory and Compliance Lawyer Do?
A compliance attorney looks over the policies and systems for ethics and regulatory compliance in a business or other organization. Their job is to ensure you and your employees are aware of industry standards, as well as state, local, and federal law, and provide systems for risk management and business function.
Business Impacts of Non-Compliance
Non-compliance with legal or regulatory requirements can harm your business. When your company is being investigated for failure to comply or violations of regulations, it can severely impact your business. Consequences include:
Violation fines and other regulatory costs
Audits
Lowering employee productivity
Limiting consumer trust in your brand and company
Negatively impacting your bottom line
Suspension of the business
That's why hiring a regulatory compliance attorney is useful in the long run for business and consumer protection. We can provide you with systems that are cost-effective and keep your company up to code.
Advantages of a Regulatory Compliance Attorney
When we work with your industry, we work to find a solution that covers your regulatory responsibilities without harming your daily business operations. Our legal perspective and experience with business law mean we have a strong understanding of what's required from your industry and your business and can help you comply with those rules.
Regulation compliance may cover laws and regulations such as:
Consumer protection
Environmental and energy
Product safety
Employment
Corporate and corporate governance
Healthcare
Data privacy
Governmental procurement
Consumer and business finances
Media and technology
International trade
Internal investigations
White collar defense
Capital markets
There are many other areas with regulatory bodies, across many different industries. It's important to protect your assets and bottom line while also adhering to regulatory requirements. When this is handled by a compliance regulation attorney, you can focus on your company's objectives and feel secure in the business's risk management policies.
Laws vs. Regulations
Laws and regulations both operate as rules for authorizing behavior according to local, state, and federal governmental agencies. Regulations generally explain specific laws as they relate to certain fields or circumstances. Both are fully enforceable under the law, and a violation of either a law or regulation results in penalties.
Laws have to go through governmental processes before they are enforceable, while regulations are created by governmental agencies. Regulations usually relate only to those who interact directly with those agencies.
Regulatory compliance must address both laws and regulations to ensure your company has the least liability for risk.
Regulatory Risk vs. Compliance Risk
When managing risk, it's important to understand how different types of risk management impact your business. Compliance risk management is about preventing non-compliance with current laws and regulations and creating systems that limit that risk. Regulatory risk is a future-oriented form of risk management when changes to laws or regulations will drastically disrupt your current company plans and ways of business. Both types of risk management are important in protecting your company.
What Is the Difference Between Legal and Regulatory Compliance?
Some companies have both a legal team and a compliance officer, though there is sufficient overlap between the two roles. A compliance officer will ensure the company adheres to laws and regulatory requirements, and reviews company policies and systems to reflect these requirements. A legal officer will focus mostly on law interpretation, contract reviews, litigation, and employment law, and how they relate to your company.
When you hire a compliance attorney, they have the business knowledge and legal experience that informs them of all necessary compliance requirements. This allows them to efficiently manage regulatory and legal requirements, counseling you on the best practices to keep your business safe. Our attorneys have strong professional relationships with regulatory agencies, and we are always very aware of legal changes, ensuring that we can give you the most up-to-date information. Our information will reflect the requirements for state, local, and federal law in your area.
Contact a Pasadena Regulatory Compliance Attorney Today
At Robert G. Petrovich, Attorney at Law, we have experience with business law and regulation, and we have been advising business professionals and businesses for more than 30 years. It's important to us to secure your long-term future and make decisions that will help you now and in the long run.
We can work with you to be sure you fully understand the regulations and laws you must adhere to and determine a creative and effective solution to meet these standards without harming your business. Our compliance lawyers can help you avoid common accidental violations and prepare effective risk management systems. Contact us today to discuss your business's needs.